Welcome to My Saturn Home Page

This Web site features my 1997 Saturn SL2 which I bought in the spring of 2001 as my second car(both Saturns). Right now its pretty basic but I've done a few things to make it stand out from the rest, keep checking back for updates.
My Satty

Always a work in progress, this is the place you can come to find out exactly whats going on with the saturn as I keep working on it. Currently I am working on installing blue neon lights underneath my dash and front seats as well as waiting for my clear turn lens and indiglo guages to come in the mail. Performance wise I just recently installed my hotshot intake which sounds very nice and was extremely easy to install. Check out the pictures page or the custom page for pictures on my modifications.

Current Modifications

Interior:
-Kenwood Z727 headunit
-Pioneer TSA-1665 3way speakers
-2 12" Kenwood tornado subs in a Q-Logic Bandpass box
-Momo Sphere Leather shift knob
-Saturn emblems sewn into the driver and passenger side seats
-blue neon lights installed underneath the dash on both sides and underneath the driver and passenger seats

Exterior:
-www.xtremesaturn.com window banner
- 8" www.xtremesaturn.com stickers above wheel wells
-clear APC 3157 turn signals
-custom mesh grill in front bumper
Clear side lens
Engine:
-Hotshot Powerstack Intake(pictures are on the pictures pages!!)


Send me an e-mail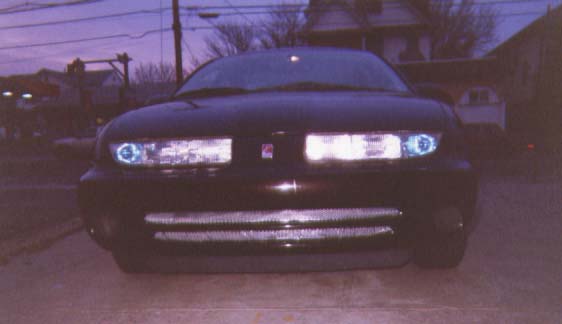 Black Beauty: look at that smile
This is my second saturn so far, not bad for only being the second car I've ever owned.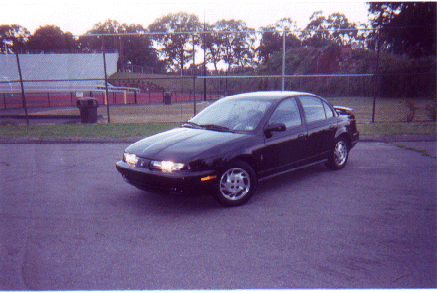 My Saturn





pics@mysaturn.20m.com